Product Image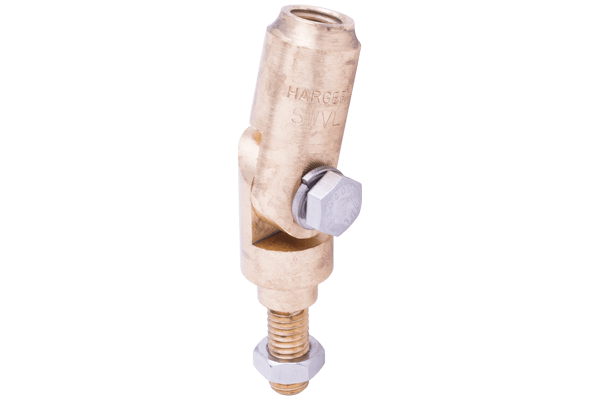 Swivel Adapters - Female/Male
Product Variations
| | Product No. | Material | "A" | "B" | Documents |
| --- | --- | --- | --- | --- | --- |
| | ALS12M | Aluminum | 1/2" | 1/2" | |
| | ALS58M | Aluminum | 5/8" | 5/8" | |
| | CUS38M | Copper | 3/8" | 3/8" | |
| | CUS12M | Copper | 1/2" | 1/2" | |
| | CUS58M | Copper | 5/8" | 5/8" | |
| | CUS38MT | Tinned Copper | 3/8" | 3/8" | |
| | CUS12MT | Tinned Copper | 1/2" | 1/2" | |
| | CUS58MT | Copper | 5/8" | 5/8" | |
• Used to plumb air terminals to vertical where the bases are mounted on sloping surfaces.
• Stainless steel screws allow the adapter to be locked in any position.
• Not intended to use on air terminals over 24" aluminum & 12" copper without additional support.
• Male thread configuration designed to fit internally threaded air terminal bases.