The MSKITH3 provides a magnetic mounting for our L&M combination mold clamps. This allows molds to be held securely in place to steel surfaces. Installers no longer need to maintain manual pressure on the molds to ensure an optimal connection.
The MSKITH3 will solve field issues and aid in making faster, safer, and higher quality connections. These molds are part of Harger's innovative product line, which can be used in the UltraShot process. These products have a much longer lifespan than those used in the conventional processes.  
Harger is the industry leader in exothermic products for grounding, bonding and lightning protection.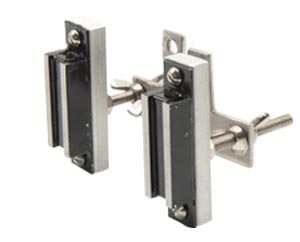 Learn more about Magnetic Support Kits and download Technical Information.