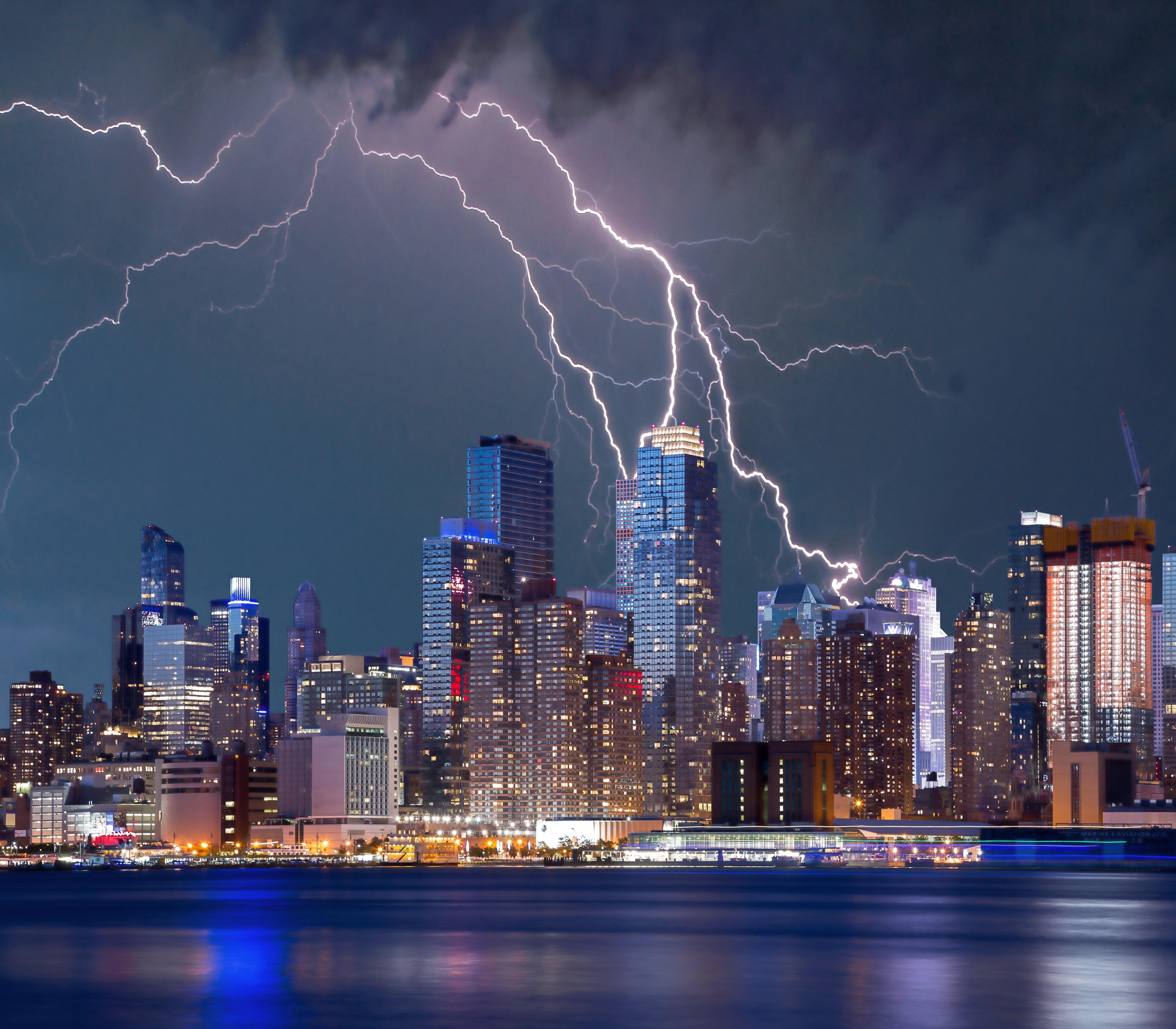 Lightning Protection – What Is It & Who Needs It?
When most people think of lightning protection, they often imagine metal rods on top of houses and buildings. However, lightning protection can take several forms and depending on your location and type of structure, can seamlessly blend into the aesthetics of the building. Below are some of the most common misconceptions people have today regarding lightning protection systems and how it is used today.
One of the biggest misconceptions out there today regarding lightning protection is that it attracts lightning. While this is widely believed, it is simply not true. Lightning will strike a location regardless if there are lightning protection systems or strike termination devices (lightning rods) in place or not. A lightning protection system provides a low impedance path for the lightning current to travel, neither attracting nor repelling a lightning strike. Rather, a lightning protection system simply intercepts and guides the large currents harmlessly to the ground.
Another common misconception people have about lightning protection is that it is outdated and a thing of the past. This is also false and on the contrary more lightning protection systems are installed today than in the past. Lightning accounts for billions of dollars in residential property damage annually and can often result in fire and total property loss. Lightning also kills nearly 100 people each year in the United States and injures hundreds. Lastly, increases in utility services and the addition of sensitive electronic equipment have made today's homes and businesses more vulnerable to the devastation caused by lightning, which is just another reason why lightning protection systems are more important and installed more than ever before.
To learn more about our Lightning Protection Products call us at (800) 842-7437!