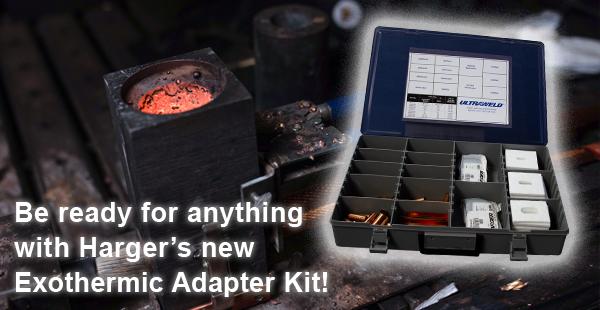 Announcing our new arrival for your exothermic welding needs, the Exothermic Adapter Kit with Case!
Be ready for anything with Harger's new Exothermic Adapter Kit! Make sure you have the parts you need on hand for all your exothermic welding projects with Harger's new adapter kit! The case includes common adaptors and packing required for certain exothermic connections, or when welding cables smaller than indicated on mold tag.
Harger's Exothermic Adapter Kit Includes:
Carrying case
Cable adapter sleeve assortment
Copper wrap sleeves
Ceramic packing material assortment for reinforcing steel
Mold sealer
Contact Harger today for more details and to place your order!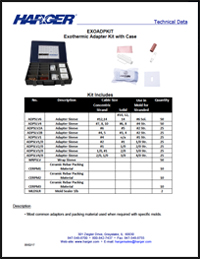 ​