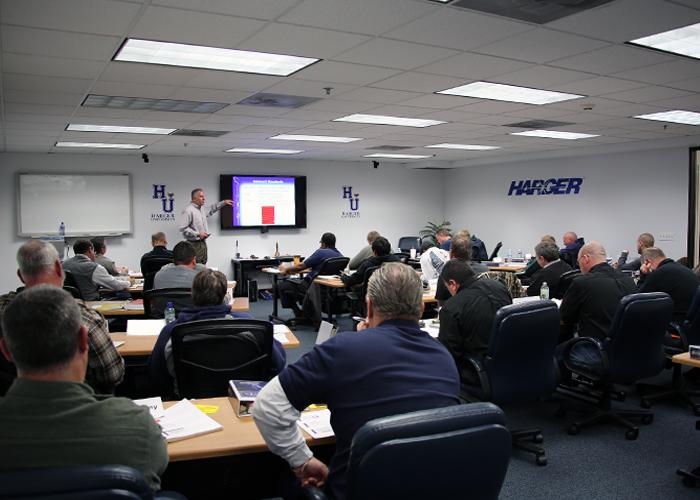 Learn from the experts in lightning protection at Harger University.
Our hands-on learning approach allows you to earn Continuing Education hours necessary for license renewal, while covering all aspects of the growing industry of Lightning Protection.
Harger University Protection Installation Class is an approved Continuing Education course in the electrical field by several states. By attending, electricians licensed in these states can earn their necessary continuing education hours while learning a potential new revenue stream in a growing industry.
At Harger University, you will learn the do's and don'ts of Lightning Protection from the industry experts.
Why attend Harger's Lightning Protection Installation Course?
•  Earn necessary BICSI and CEC hours
•  Learn a potential new revenue stream
•  Taught by an industry expert
•  Review NFPA 780 requirements
•  Get hands-on with an installed system
•  Receive full technical support from start to finish - Material estimates, full submittals, on-site pre-installation meetings, post-installation inspections, UL certifications
Learn from the best, learn from Harger! Jumpstart your education, enroll today!
Class Schedule
February 12-13, 2019
March 19-20, 2019
April 9-10, 2019
May 14-15, 2019
June 4-5, 2019
July 9-10, 2019
August 6-7, 2019
September 10-11, 2019
October 8-9, 2019
November 5-6, 2019
December 3-4, 2019