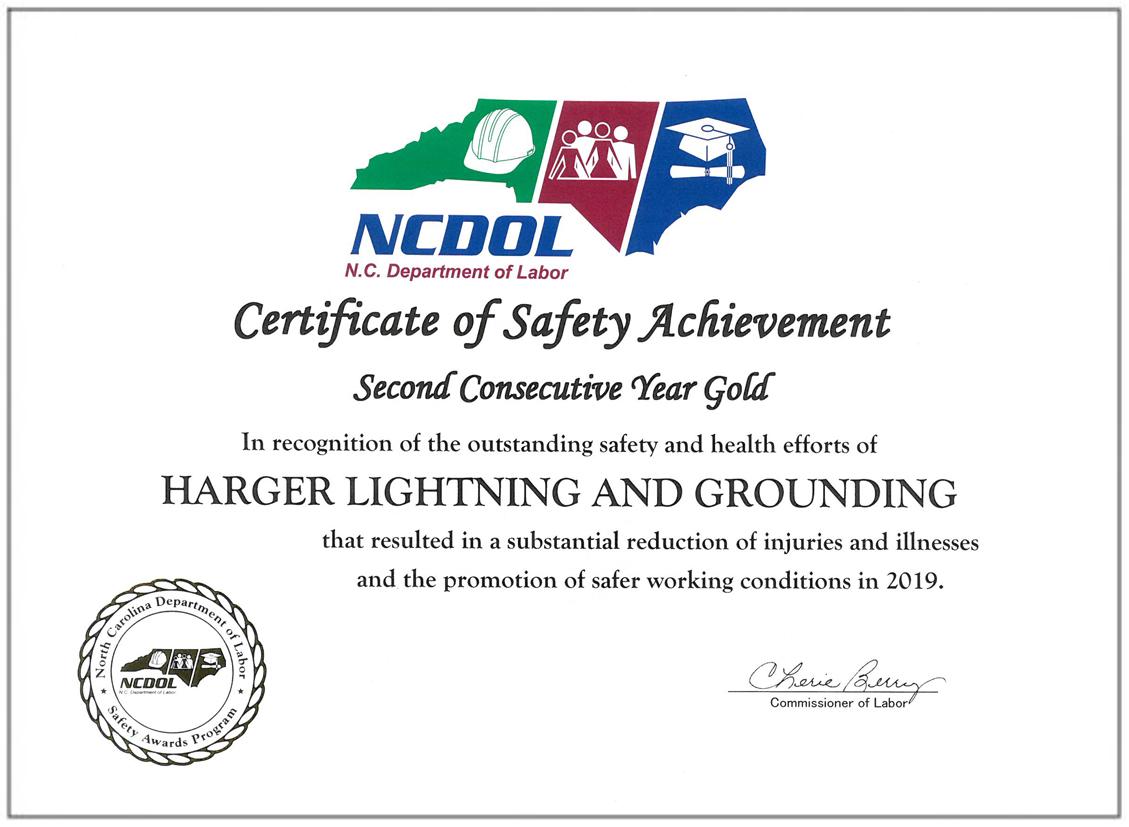 Harger's North Carolina Facility Receives Gold Safety Award for Second Consecutive Year from N.C. Department of Labor
The Safety Awards Program is designed to stimulate interest in accident prevention and promote safety in the workplace. To qualify for this annual reward, a company must not have any 'loss time' incidents throughout a calendar year. They must also have an incidence rate at least 50% below the average for its particular industry group.

Harger is very proud to receive the Gold Safety Award from North Carolina's Department of Labor for the second consecutive year. Here at Harger, safety of our team is always our number one priority, which can be seen through our strict safety protocols, facility updates and training. We are very honored to be recognized by the state for our accomplishment for both 2018 and 2019.

Our goal is to be sharing the same information in the future for the coming years, and so far 2020 is looking great!