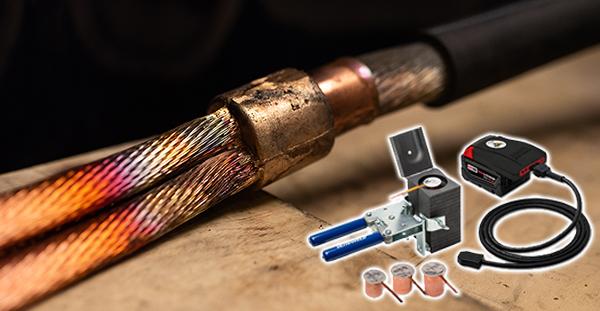 Announcing our new arrival for your exothermic welding needs, the Exothermic Adapter Kit with Case!
Exothermic welding is a welding process that employs molten metal to permanently join conductors. Harger's Ultrashot Ultraweld product line is redefining the exothermic process.
As the industry leader in exothermic products and accessories for a wide variety of industries, we offer a patented technology (Ultrashot®) which utilizes a copper container that melts to become part of the connection. This results in a strong, lasting and superior weld.