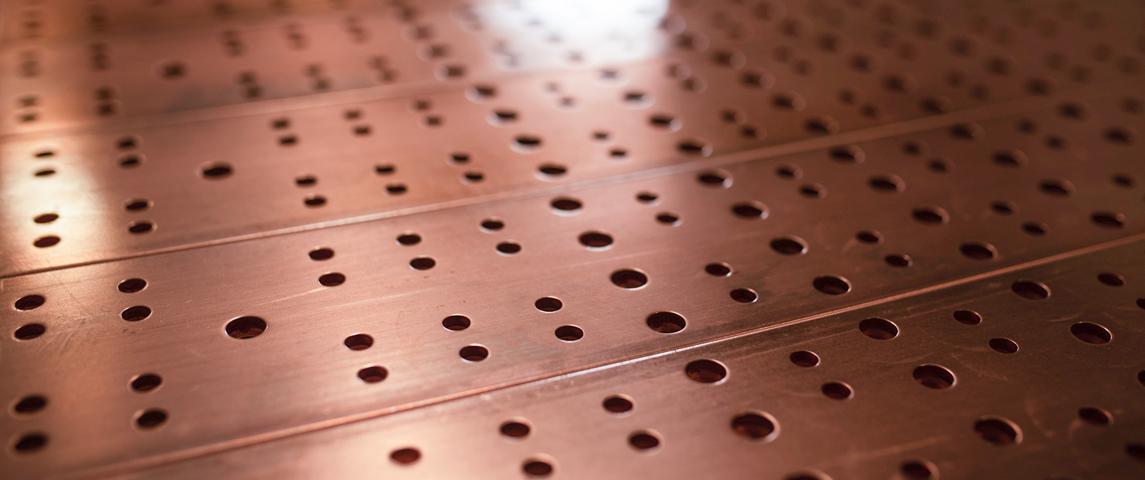 Busbars are incredible pieces of technology that make complicated power distribution much easier, less expensive and more flexible. Today's sensitive electronic environments require specialized bonding and grounding techniques, but what exactly is a busbar? Busbars distribute electricity with greater ease and flexibility than some other more permanent forms of installation and distribution. Understanding high frequency, equipotential ground planes and signal reference subsystems are imperative when protecting advanced electronic systems, and grounding busbars play a critical role.
Harger provides high-quality UL Listed ground busbars to the electrical and telecommunications markets. We offer a vast array of sizes and types of busbars, which meets the requirements established by ANSI/TIA-607-D Bonding and Grounding Standards. Harger also provides FAA style grounding busbars and is the industry's preeminent supplier of FAA grounding busbars.
Busbars come in a multitude of shapes and sizes such as solid bars, flat strips, or rods and are commonly composed of copper, aluminum, and brass. There are thousands of standard busbar configurations available, however, Harger specializes in creating custom busbars designed to your specifications at no extra cost. Harger uses the highest quality materials with unparalleled leads time. Plus, Harger plates the bar in-house AFTER manufacturing, leaving no exposed bare copper.

​
Harger was the first to obtain UL 467 listing on a copper busbar. We have a fully developed grounding and bonding product line with grounding busbars, conductors, mechanical grounding components grounding electrodes and more. Call today (800) 842-7437 to learn more about Harger's grounding and bonding product line!