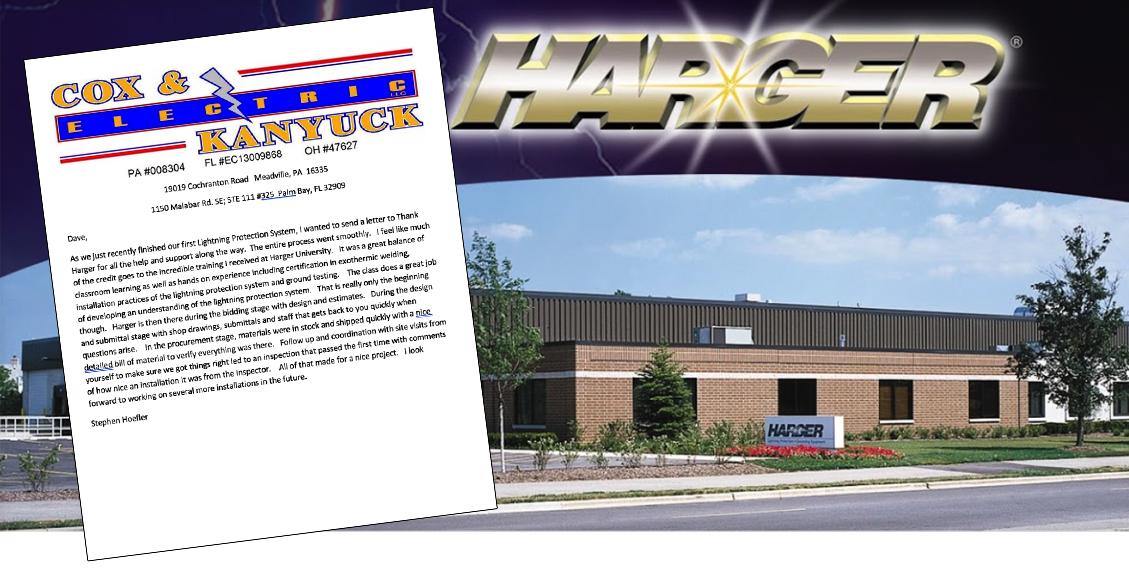 ​
As we just recently finished our first Lightning Protection System, I wanted to send a letter to Thank Harger for all the help and support along the way. The entire process went smoothly. I feel like much of the credit goes to the incredible training I received at Harger University. It was a great balance of classroom learning as well as hands on experience including certification in exothermic welding, installation practices of the lightning protection system and ground testing. The class does a great job of developing an understanding of the lightning protection system.
That is really only the beginning though. Harger is then there during the bidding stage with design and estimates. During the design and submittal stage with shop drawings, submittals and staff that gets back to you quickly when questions arise. In the procurement stage, materials were in stock and shipped quickly with a nice detailed bill of material to verify everything was there. Follow up and coordination with site visits from yourself to make sure we got things right led to an inspection that passed the first time with comments of how nice an installation it was from the inspector. All of that made for a nice project.  
I look forward to working on several more installations in the future.   
Stephen Hoefler